NEWTON PARK HORTICULTURAL SOCIETY


© Newton Park Horticultural society. All rights reserved. Privacy Policy | Contact



WELCOME TO NEWTON PARK H.S.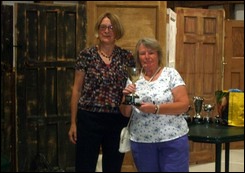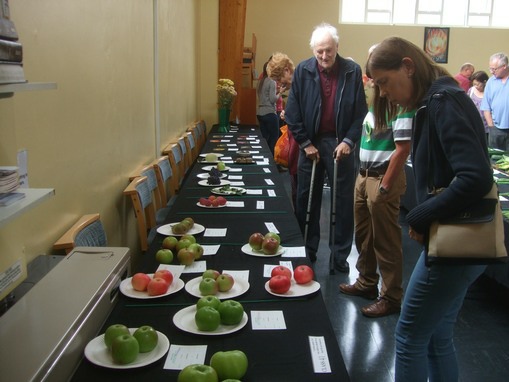 Recycle your Christmas tree by shredding it for mulch
Clean pots and greenhouses ready for spring
Dig over any vacant plots that have not been dug already
Disperse worm casts in lawns
Inspect stored tubers of Dahlia, Begonia and Canna for rots or drying out
Prune apple and pear trees
Start forcing rhubarb
Plan your vegetable crop rotations for the coming season
Keep putting out food and water for hungry birds
Make a polythene shelter for outdoor peaches and nectarines, to protect against peach leaf curl
2016 proved another successful year for Newton Park HS.
We again won the Inter Society cup at Harrow in Leaf, and John Hillier and Graham Weidle enjoyed personal success.
Our own show held for the second year at Roxeth Community Church was again a very enjoyable afternoon for both exhibitors and visitors alike. There were 320 exhibits making our show one of the biggest in the area.
The Middlesex show was again poorly attended but was again successful for our society. We took second place in the Society cup, Christine Salter took best in show in preserves and Graham Weidle enjoyed yet more success with his flowers.
Founded 1939 it is situated on the Newton Park West site alongside the park in Rayners Lane. Pedestrian entrance is by 321 Alexandra Ave just downhill of the Drake Road junction. Loading access for bulky items/large orders is via the access road by 1 Drake Road.
Open two hours every Sunday morning from 10.30 am to 12.30pm it stocks a wide selection of all the consumables any gardener usually requires sold at very competitive prices. Whether you want seeds, pots, composts, foods or poisons, netting, ground cover, hose adaptors or a whole host of many other items, it is always worth checking us out first.
In season we also stock bulbs and tubers such as daffodils, tulips, crocii, hyacinths, gladiolas, potatoes, onions (main and Autumn/japanese) etc..
Gardening advice of course is always freely available (and sometimes too freely available!).
I'm sorry to inform you that Brian Joy passed away on 5th January. Brian had not been well for some years but still played an active role in the Society.
Funeral Feb 1st Breakspear Chapel East 3pm.
4pm at Royal British Legion South Harrow.